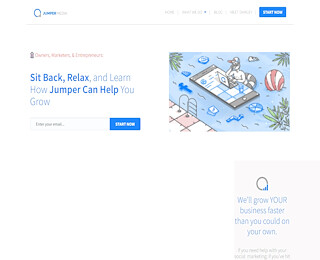 According to official statistics, more than 200 million Instagram users visit at least one business profile every day. And 6 out of 10 people say they discover new products on Instagram. There's no arguing that every business owner will benefit from having a strong presence on the over 1 billion strong platform. But how do you successfully approach marketing on Instagram?
The tested and trusted method is creating an Instagram business account and posting content that will drive engagement and grow your following. Admittedly, this summary sounds overly simplistic, and the journey ahead may be long and arduous if you do not have the support of seasoned Instagram marketers. However, you cannot go wrong by starting with our short guide to get started on Instagram for business.
How to set up a business account on Instagram
If you already have an existing account, all you have to do is switch to an Instagram business account. Open your app, go to 'settings' and select 'switch to business'. If you've never used Instagram, you should go through the following steps:
Download the app
Download the Instagram app from your phone's app store or on your computer if that's your preferred working device. You can also assess the Instagram website via your desktop without downloading the app. It's vital to note that Instagram is geared towards mobile devices, and you are likely to get the best experience from using your Instagram business account on mobile.  
Create an account
Once you have downloaded your app, launch it, and follow the signup instructions. You can create an account by:
Signing up with your mobile number or email address and then entering your username
Linking your Facebook account
If you do not have a Facebook account, we recommend opening one because you'll still need it for the next step.
Connect to Facebook
By default, your Instagram account opens as a personal account. But because you want a business account, you will have to connect your Instagram with your Facebook page.
Complete your profile setup
You will be required to enter at least one of your business' email, phone number, and address before proceeding. If some of the information already appears on your Facebook, it will be auto-filled. When you are through, click 'Done' and go back to your profile. You'll see a new graph icon at the top of your app. The graph takes you to your insights page to keep track of your posts' performance.
Fill your gallery and invite your contacts to follow you
Once you're done setting up your account, add a few photos and videos that introduce your business. More than anything else, Instagram is a visual platform. Thus, your posts should feature fewer texts and more pictures and videos if you wish to drive quality engagement. After putting up a few posts, invite your contact to follow you and do the same to the pages you're interested in.
If you need any help while getting started with your Instagram business account, the Instagram marketing experts at Jumper Media are always at your service. To get started, meet our super-cool bot, Shirley, and get a walkthrough.
Instagram Business Account
We welcome your comments!